Get the upper hand with Salesvue
Here's why Salesvue is the easiest to use and most powerful solution:
A familiar Salesforce user interface means onboarding and training are a cinch.
Sales cadences can be set up in a matter of minutes, which means you get to first value quicker.
Real-time data and analytics from Salesvue cadences combined with Salesforce data means more powerful insights for growth.
A highly configurable platform using Salesforce custom fields, objects and workflows means you can sell and operate exactly the way you want.
Why sales teams need a sales engagement platform
Sales engagement platforms are game changing. Here's why so many sales team are adopting a sales engagement platform today:
Increased efficiency with repeatable cadences and CRM integration means reps save on administrative task time.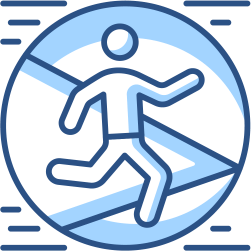 Sales reps are on-boarded and ramp up faster with a system and process in place.
Visibility into each customer's journey to tailor the customer's experience to their unique needs.
Insights into what works and what doesn't so sales managers are able to more easily coach reps.
Get the Playbook for
Your Team
With a single user interface for tasks, appointments, opportunities, and more, there's no guessing what to do, or when. Sales cadences provide structure for consistent engagement, whether it be outbound prospecting, quarterly customer touchpoints, or anything in between. Plus, save your sales reps critical time with repeatable cadences, automated and bulk email options, email templates, and more.
Get More Out of Salesforce
Salesforce and Salesvue data work together in one platform to provide insights about follow-up timeliness, consistency of engagement, key drivers of success, and conversion rates across the entire sales cycle. With all Salesforce data and the playbook for their day in one place, sales reps can cut down on administrative task time and get into more conversations that result in closing more deals.
Get Insightful Analytics
Continuous improvement comes easy with Salesvue's robust reports, combining your existing Salesforce data with Salesvue's sales engagement data. Work smarter, not harder, with actionable insights into what drives results, and take a deep dive into your sales team to find opportunities for coaching and strategy adjustments to help turn B-performers into A-performers.
Sell Smarter, Not Harder
Learn how to use the Math of Sales™ to make important decisions and find the path of least resistance to more wins.
Get the eBook
You define what success is. Salesvue helps you get there.
From implementation and throughout our relationship, our team is committed to helping you succeed.
No Data Mapping Required
Our native app architecture means quick installation for your IT department or Salesforce Administrator. No data mapping required.
Easy to Configure
Easy for you to update and configure to fit your organization's terminology and custom fields.
Dedicated Team Support
Salesvue has a customer success team whose sole responsibility is to make sure our clients are maximizing our application.
Implementation & Support
We won't just sell our app and leave you to figure it out. Our implementation, training and ongoing support is there to ensure continued success.
No Exports or Syncing
Because it is native, Salesvue will never need to export or sync data.
Marketing Automation Compatible
Salesvue works with and enhances other marketing automation software like Marketo, Hubspot & Pardot.
Compatible with all versions of Salesforce
Salesvue works with all versions of Salesforce including Lightning, Classic, Enterprise, Business and more!
Security standards we stand behind.
As a native Salesforce application, Salesvue complies with the high security standards established by Salesforce. You can have confidence that your data is always protected.
From implementation and throughout our relationship, our team is committed to helping you succeed.
No Data Corruption
Salesvue will never cause your data to be corrupted.
SOC 2 Certified
We've passed a SOC 2 Type 1 audit on the examination of controls covering the trust services categories of security, availability, processing integrity, confidentiality and privacy.
Plug & Play Installation
Our native app architecture means quick installation for your IT department or Salesforce Administrator.
Real Time Data Availability
Data syncing is not required for native applications, so you will always have your data available when you need it.
Passed Salesforce Security Review
Salesvue has been thoroughly vetted by Salesforce's 60 Day security review process.
See how Salesvue makes a difference for people in your job role.
"Having something native, like Salesvue, that sits right in Salesforce makes it easier for us and easier for the team to adopt the technology versus having anything that sits outside of Salesforce."
AVP, Internal Sales Manager
Jim McClelland
"Salesvue is data driven, but also doesn't lose the relationship aspect of sales. The data is a bonus. It's whipped cream on the top of your sundae with a cherry and sprinkles."
Salesforce Business Consultant
"We've changed plans and templates out. We've been able to see what's working and what's not. So, it has just made it easier to contact the right people."
Director, Inside Sales
Nicole Bordwine
"I'm 9 times more productive in my prospecting efforts with Salesvue, and I can focus more on meetings and converting deals."
Business Development Specialist
Nathan Maude